Plone Demo Site Upgrage
Plone DEMO site update to Plone 4.1.2.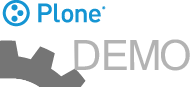 Quintaroup has just launched a renewed version of our Plone demo site. The main purpose for site renewal was to upgrade Plone version, site is based on, from 4.0.2 to the latest Plone 4.1.2.
Plone diazo themes
New Plone demo site offers more Quintagroup themes for Plone. We've installed all our themes that use diazo approach. There are 10 themes right now: 5 free themes: EstateLite, Lite, Techlight, Schools and SunRain and 5 premium themes: Uni, Brio, Business4, Chameleon and Estate. You can try any of the installed Plone theme right now by following the instructions on Plone Themes page.
We are still working on new themes update, so Plone Themes will be updated again soon with new diazo themes for Plone 4.1.