Plone-demo Upgrade to 4.3
Recently Quintaroup has updated Plone DEMO website. Now it uses Plone 4.3.4 instead of older Plone 4.1.2. The latest release contains upgrades and fixes that will make work with this CMS even smoother.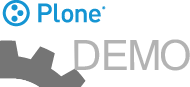 Experience the best and the most recent!
Quintagroup would like to announce that our plone-demo website has been upgraded to the latest Plone version 4.3.
What changed?
There has been quite a few improvements in Plone 4.3 compared to older version. Among the most relevant for content managers and end-users:
Enhanced search. No advanced search form anymore. Plain text search now ignores accents.
In-Plone theme editor. You can upload your Plone theme as a .zip file and edit the theme with the ACE editor.
Dexterity replaced Archetypes. You define custom content types through the web, so no programming experience is needed.
Improved RSS Syndication. There's a syndication control panel to configure syndication. Writing newsfeeds is much easier now.
Test mail server button in the email configuration settings. After you changed the settings, you can have Plone test the connection to your mail server.
Switch to HTML5
API for password validation policy. You can set your own password logic (length, characters, etc).
Subsection CSS classes on <body> to make Diazo theming easier
Official support for Python 2.7
Fewer dependencies
No Kupu and Upgrade to newer version of TinyMCE. This version of TinyMCE is fully supported by IE9.