New Responsive Plone Themes
Fresh Plone themes from Quintagroup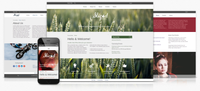 Quintagroup offers premium Responsive Plone Themes to the community. The themes are all designed following the latest trends in web design to provide you with the up-to-date, user-friendly solutions for your Plone. You can order any of Responsive Plone Themes listed on this page and more on themes.quintagroup.com.
We prepared demo content for several themes.
Please use a drop down at the top of the page to select the demo subsite with theme installed.
Try it out! 
Domino Responsive Plone Theme
Demo: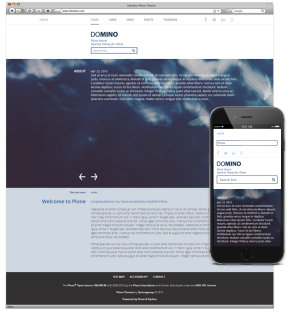 http://themes.quintagroup.com/product/domino
Compatibility: Plone 4.3, Plone 4.2
Tutorial: Domino Theme Customization
Diazo theme for Plone 4.3, Plone 4.2
Responsive web design
Replaceable theme logo and editable footer
Three color schemes
Customizable main colors
Social Media buttons
Drop down or Mega drop down menu
Custom slider and carousel for collection portlet
Customizable panels
Sliced Responsive Plone Theme
Demo: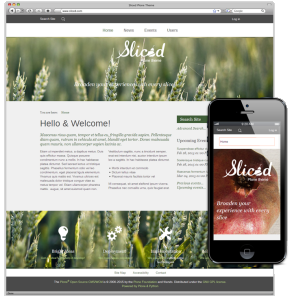 http://themes.quintagroup.com/product/sliced
Compatibility: Plone 4.3, Plone 4.2
Tutorial: Sliced Theme Customization
Diazo theme for Plone 4.3, Plone 4.2
Responsive web design
Replaceable theme logo and editable footer
Customizable text colors
Top image with slogan
Customizable panels
Two columns format
"Featured image" portlets
Social Media buttons
Drop down or Mega drop down menu
Custom slider for collection portlet
Custom hover effects
Publisher's Responsive Plone Theme
Demo: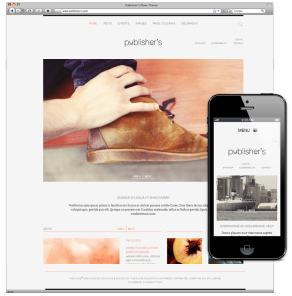 http://themes.quintagroup.com/product/publishers
Compatibility: Plone 4.3, Plone 4.2
Tutorial: Publisher's Theme Customization
Diazo theme for Plone 4.3, Plone 4.2
Responsive web design
Replaceable theme logo and editable footer
Customizable main color
Social Media buttons
Drop down or Mega drop down menu
Custom slider for collection portlet
"Newspaper look" with columns and illustrations