Welcome to Plone 4 Demo!
Launching of Plone Demo site by Quintagroup.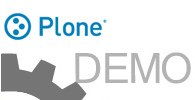 We are happy to announce launching of our new website - http://plone-demo.quintagroup.com. Here you can see and feel Plone CMS at first hand.
We prepared a demo account for letting you login and browse this site as its administrator. Follow username/password provided on the front page to get into the system. Having authenticated on this website you will be able to get the experience of true Plone user. You will be able to:
add content by creating pages, folders, events...
move content between site sections
manage workflow for every content item by publishing or making it private
and much more...

For those, who has never used Plone before or wishes to learn more about its features, we have prepared a series of special articles in our Quick Start Tutorial.